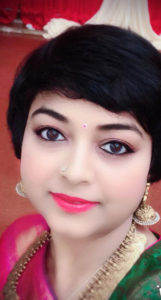 About Anantha
Anantha is a designer boutique brand that wants to make Jewelry for the conneisur of Jewelry who are learned and want to buy the best quality and worksmanship that money can buy Each design is special and made to very high quality specifications and is guaranteed for its gold quality and gems used for making them !
About Mamatha Vummidi
Mamatha vummidi !! she is wife of Ashwin Vummidi and a designer , jeweller trained at the 125 year old vummidi university of jewelery . A person with an instinctive feel for gems , diamonds and gold uses her innate skill to make very beautiful and time less pieces of jewlery thats all typically heirloom class !! things of beauty made with love and care and using the best techniques of hand crafting in land. She has been a part of the family business of Vummidi Bangaru Chetty & sons for the last few years when she started her own brand and business in the name and style of Anantha …a dream thats come true for her!!